Thassos Webcam - Golden Beach/Skala Panagia & Golden Coast/Skala Potamia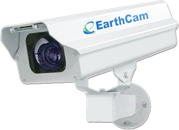 Located in the northern Aegean Sea of Greece, the island of Thassos is truly one of Greece's best kept secrets. Our Thassos webcam project began in 2008 in order to bring to you, no matter where you are in the world, this remarkable piece of paradise on Earth. In June of 2011, a strong storm knocked-out our old camera, and exactly 1 month after its death, we replaced it with an even better one. Now you can see Thassos in wide-screen streaming video... and it can't get much better than that! We hope you enjoy the experience of watching this beautiful and extraordinary place, our little paradise, known as the Greek island of Thassos. Thanks for visiting and please take a moment to visit the webcam sponsors (displayed below the webcam video) who have contributed to making this camera possible, and give thanks for their continual support so that you may always have a window looking in.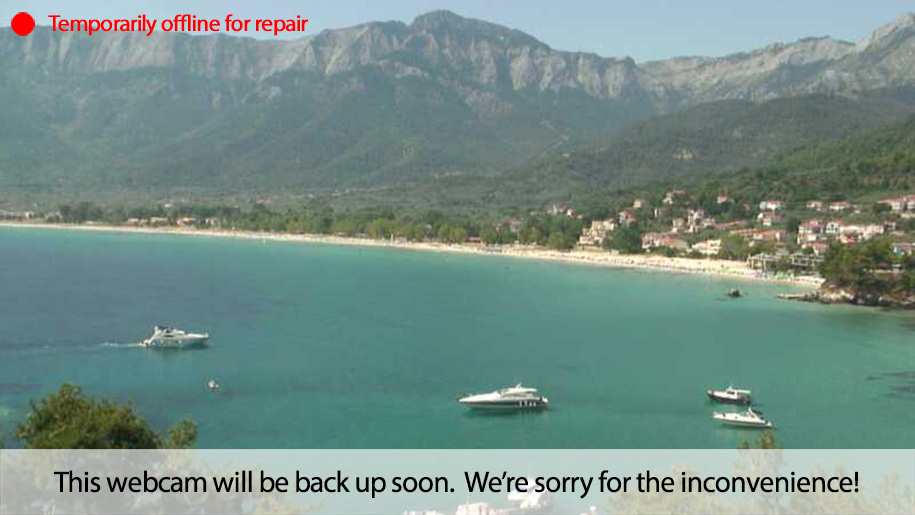 Special Offers for your 2013 holidays on Thassos Island
Book now, save money and receive incredible value during your Greek holidays!
Find the best deals by booking direct with the hotel owner.
No middlemen or booking fees. Plus you'll be fully supporting the local economy.
Live from Thassos, Greece!
About the Webcam
Located at Hotel Blue Bay, in Golden Beach, our webcam is sure to give you a view of one of the most beautiful areas of Thassos. This webcam has a full range of motion allowing us to show you the entire Golden Beach Bay of Skala Potamia and Skala Panagia. The webcam makes numerous stops throughout each cycle giving you views of many different places. Sometimes we will override the automated stops to show you other interesting activities going on in the area. Keep watching and maybe you'll see something interesting!
Hotel Blue Bay
Many thanks go to the friendly owners of Hotel Blue Bay. Without their support, this webcam location would not have been possible and we would not be able to show you this magnificent view of the Golden Beach Bay. From their wonderful location, you can experience what is one of the most beautiful views of Thassos. Hotel Blue Bay offers accommodations in a very peaceful atmosphere away from the noise and interruptions of your everyday life. It's the perfect place to escape and enjoy a relaxing Greek island holiday on Thassos.
We currently have 8 visitors on our website
Comments
(1607)