Prinos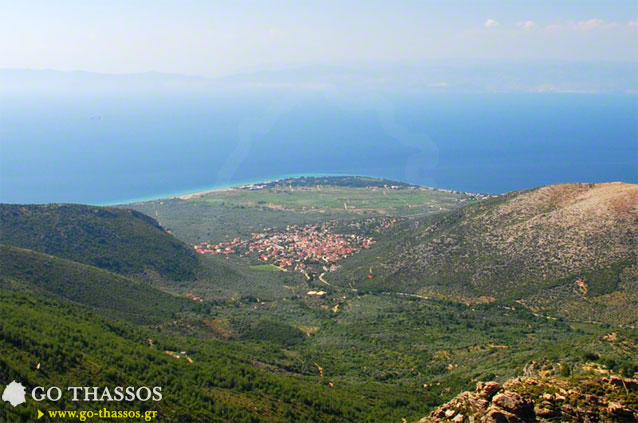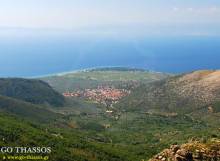 Prinos
Prinos
Prinos is one of the largest villages of Thassos and is located just four kilometres from the ferry port of Skala Prinos.
The village is built like an amphitheatre, into a hill at the entrance of the valley which leads to the higher mountain villages of Kazaviti.
A popular year-round attraction that is the only one of its kind on Thassos, for visitors and residents from all around the island, is an outdoor market (bazaar). It takes place in the town's open square every Monday morning. Visitors can obtain excellent quality fresh fruit, vegetables, nuts, pickles and preserves, curtains, cushions, bedding and towels, kitchen items and all clothing and footwear at great prices, and at the same time enjoy a unique lively atmosphere.
Throughout the year there are organized excursions and hiking in the mountains as well as nature activities which visitors are warmly welcomed to join in.
Read More
The economic development of this area was made possible by the perfect conditions for olive trees. All the surrounding hillsides are covered by the silver green of the many olive trees in the vast olive groves. It is the main olive and olive oil producing area of the entire island.
Every visitor must sample the local products, the exceptional quality Throumbes Thassian olives in all their varieties of black and green, extra virgin olive oil of low acidity from the local olive cooperative and the local honey and traditional sweets.
Local cultural associations, supported mostly by parents associations, are well organised and enthusiastically attended and supported and have significantly enhanced the cultural life of the area with their events, festivals, exhibitions and displays.
The town has a library with many and varied titles and offers classes in painting, ceramics, chess and traditional and modern dances.
Prinos also is renowned for its well-organised public health centre, thanks to the support of its residents and the tireless efforts of nurses and doctors who provide excellent primary health care.
The underwater discovery of oil, which is extracted by a rig far out in the bay of Prinos, has also helped make the village's name famous all over Greece.
---
Location
---
Find a place to stay in Prinos
Showing 2 of 2