Skala Kallirachi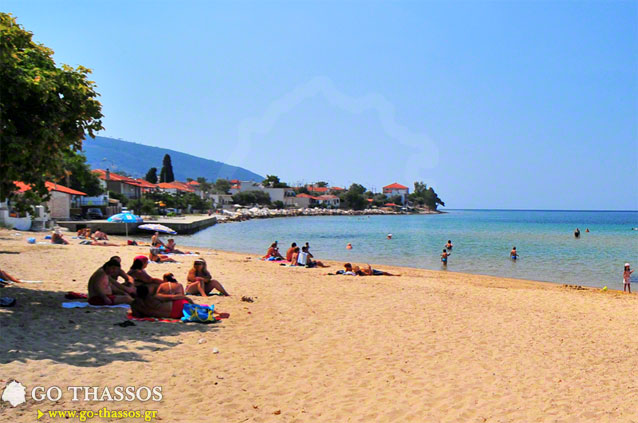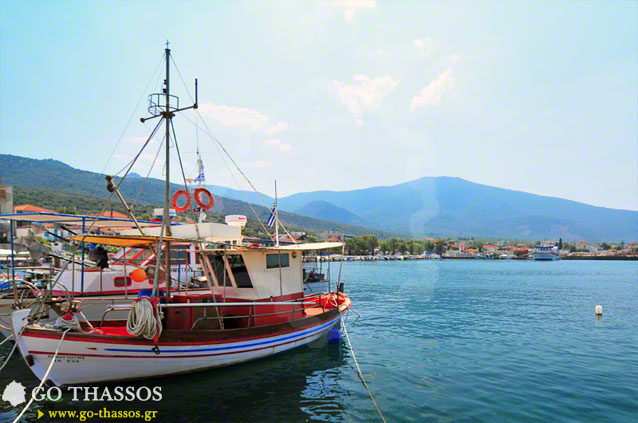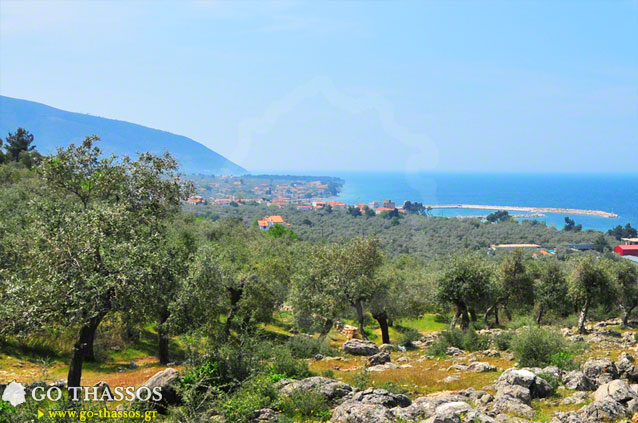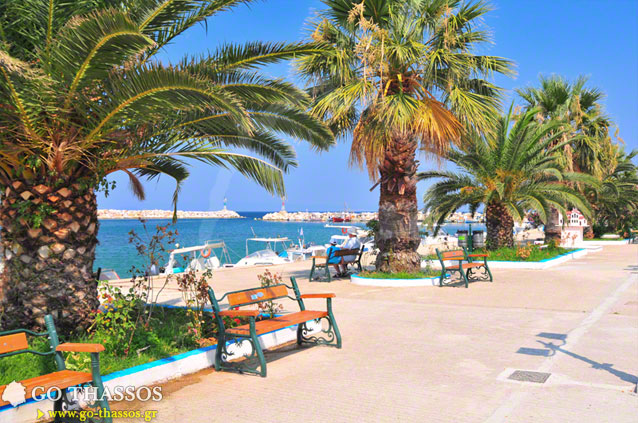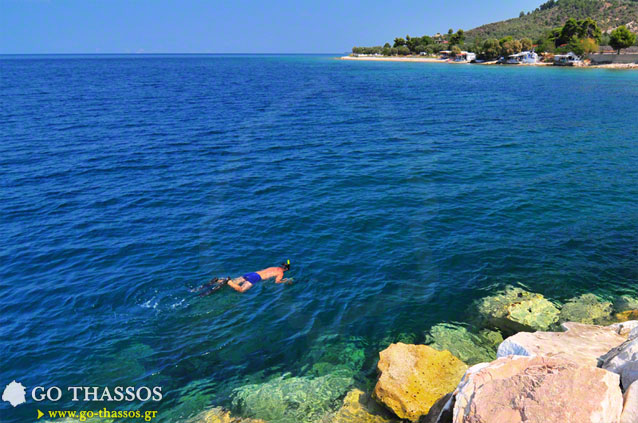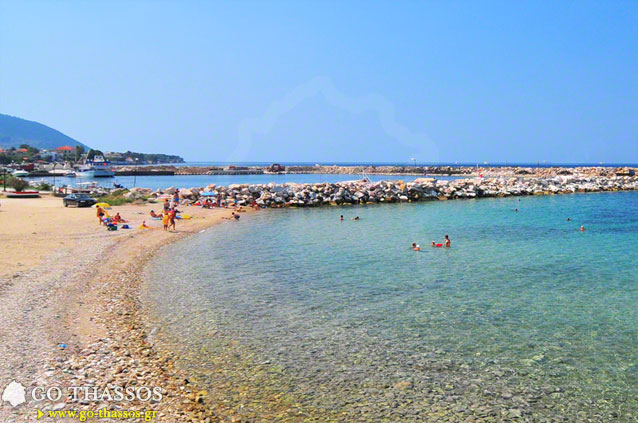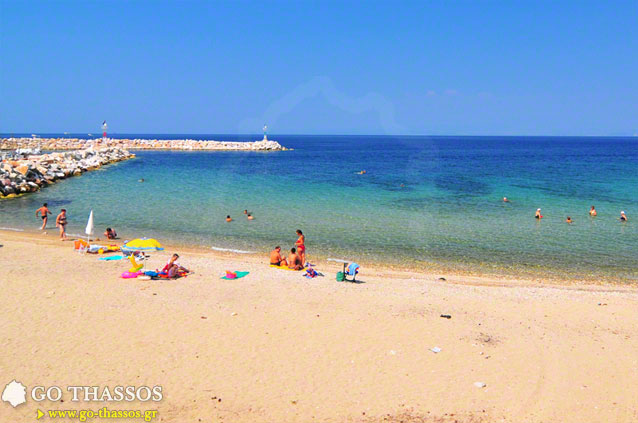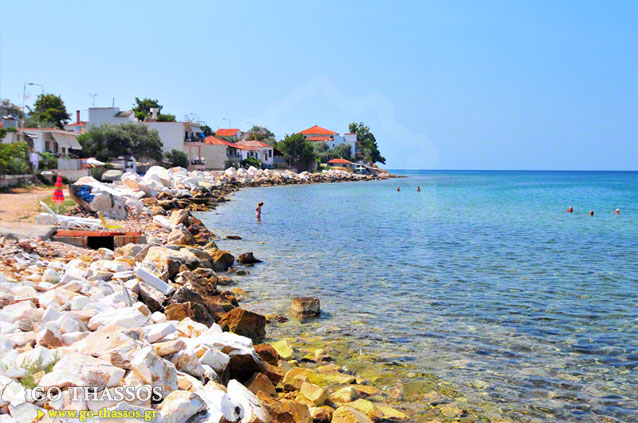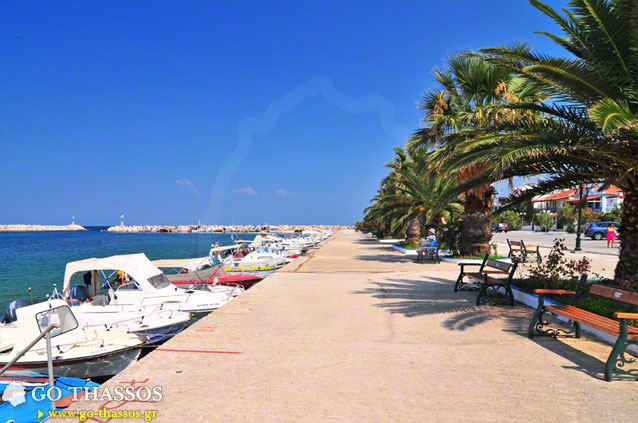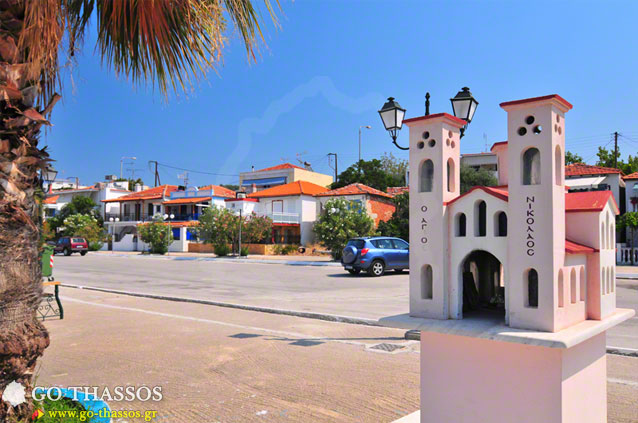 Skala Kallirachi
Skala Kallirachi
Skala Kallirachi is located on the west coast of the island looking directly onto the sparkling sea and offering a remarkable view of mainland Greece opposite and the mountains of both Kavala and Agios Oros. It's a fantastic fishing area for those who enjoy this sport and also an ideal spot for those who prefer a quiet and relaxing time away from the hustle and bustle of other larger towns and resorts.
The climate in this area is wonderful, with very little humidity and countless beaches of different shapes and sizes all along the vast coast line.
Originally the local fishermen had built their huts here, quite literally on the beach, so as to provide protection for their boats and fishing gear. Later these huts became larger and more grand and the fishermen began to live in them, providing permanent dwellings for them and their families, thus establishing the origins of a coastal village which slowly expanded along the sea front and along the island's main ring road, the foundations of what is now a small, typical Greek island fishing village.
Read More
Every sunset here is a work of art, full of wonderful colours that only nature can masterfully create. Enjoy dinner with a glass of wine or just an evening coffee or cocktail as you are entertained by the peaceful, natural beauty that this region offers. If this naturally mellow and graceful atmosphere can't help you to relax and find peace, then nowhere can!
Staying in the Skala Kallirachi area is great because there is no shortage of any of the necessities for an incredible holiday. There are numerous businesses and restaurants nearby and within easy reach, while the town of Prinos is just a few kilometres away with its health centre and weekly market, and Limenaria, the second largest town on Thassos, population just over 2000, just a short distance in the other direction with all the shops and nightlife one could ever want.
The island's public transportation is very good with local taxis easily available and a good bus route that runs on a regular schedule during the summer months. You can easily go and visit any one of the many beautiful and unique villages of the island or take an enjoyable ride around Thassos' coast.
Just as you leave the village, the road narrows, forming a type of gorge which also slopes down to the sea and which is called locally "the slope". It is a lovely pebbly beach, with smooth, round pebbles, wonderful to collect or to skim into the water. It is well worth sampling the fresh, locally caught fish and sea food in the villages taverns, and if you are there in the evenings, just at sundown, to watch the small fishing boats being towed out to sea, one after the other, just like a necklace of floating beads bobbing about on the water, going to search for the next day's catch.
There are numerous cultural events in the summer months, from early July until late August, mostly in the area of the port, culminating in the "Feast of Sardines on 14th, 15th and 16th August.
Visiting our beloved Skala Kallirachi to plan and spend your holidays in will be an excellent choice. We're sure that you'll end up loving it as much as we do!
---
Location
---
Find a place to stay in Skala Kallirachi
Showing 5 of 11