Trypiti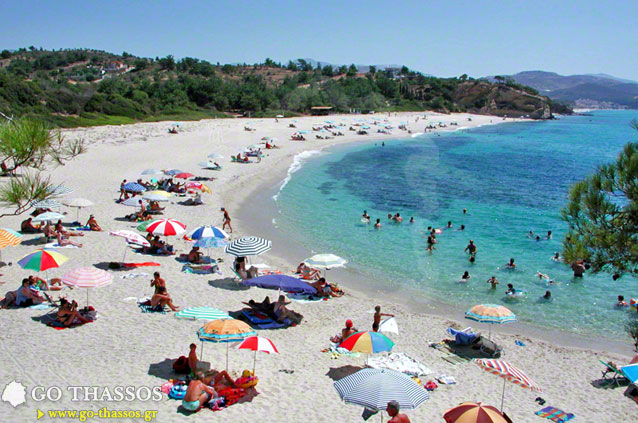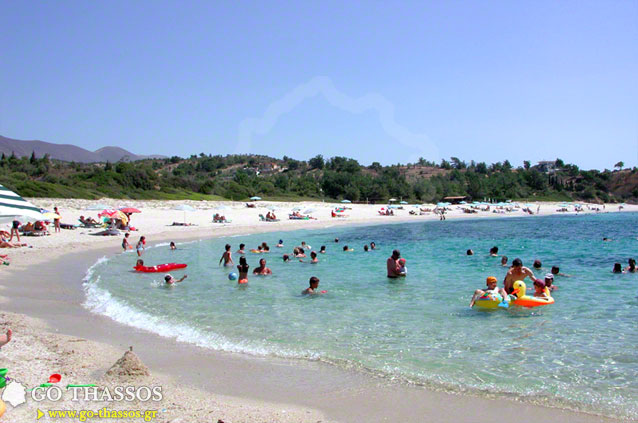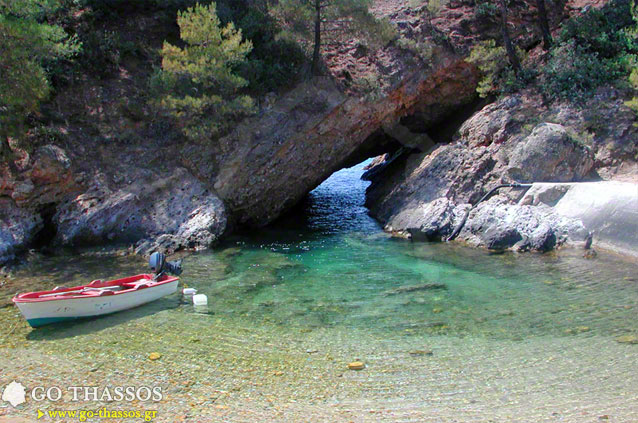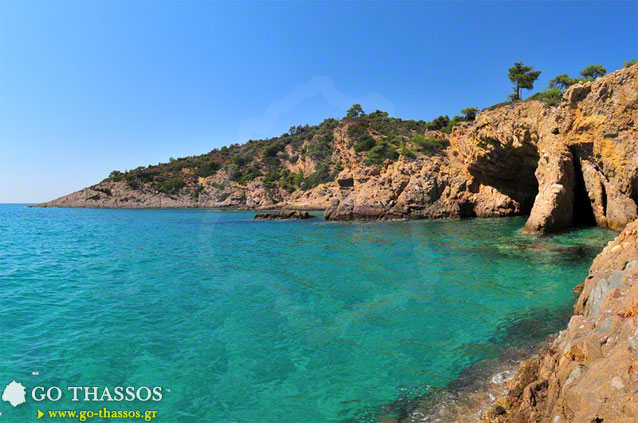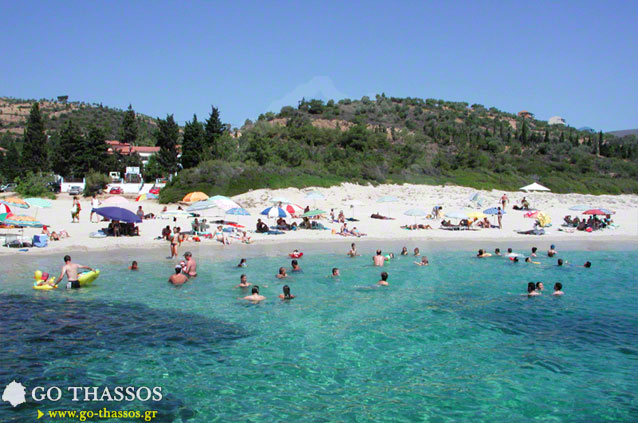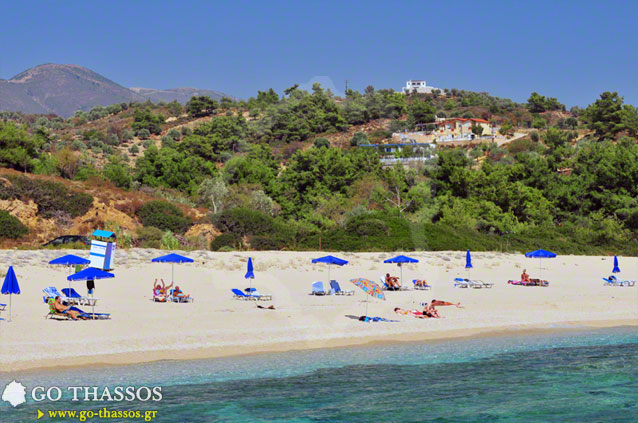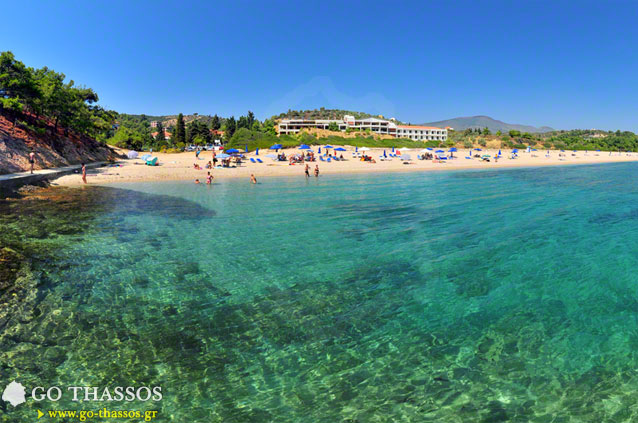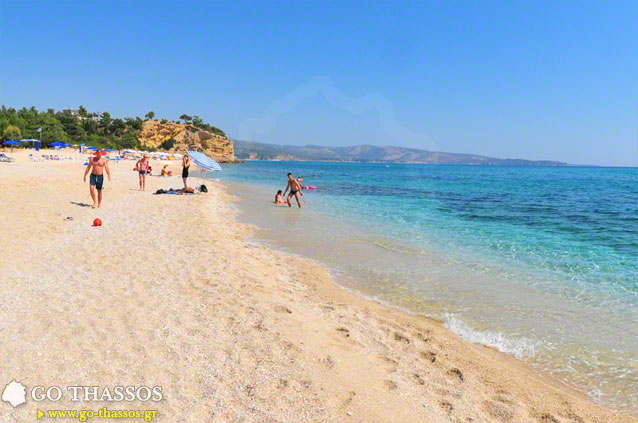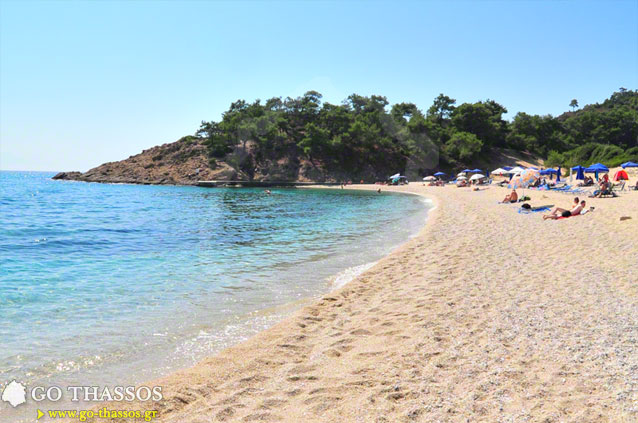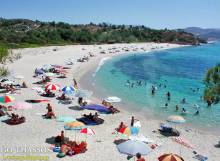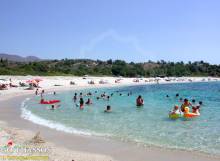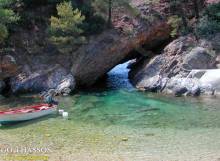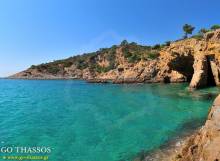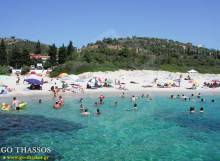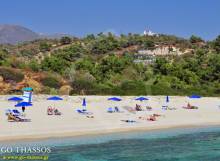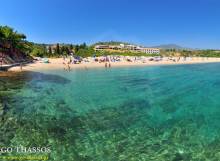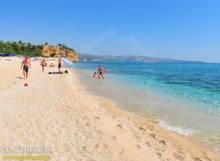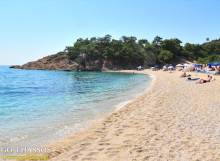 Trypiti
Trypiti
This remarkable place called Trypiti can be found driving south past Skala Maries, just beyond the Southeastern Cape of Kefalas. It is at this point that the vista in front of you opens out, as you are now truly in the south of the island with the Aegean Sea stretching endlessly before you.
We have heard from visitors that they found this holiday resort just by luck and curiosity, following the steep road down to the beach, just because of its strange name, Trypiti, which means 'the place of holes'. Others were wildly impressed by how beautiful the vegetation surrounding this beach is, lush pine trees with dense undergrowth. And some were most pleasantly surprised, stopping here unexpectedly on their way around the island just before Limenaria.
A visit to this tucked-away beach is truly a reward in itself, no matter what prompted the visitor to go there. The name is actually given by a large hole in the rocks, which the waves and the constant flow of the water have created through the ages. It has a wide reputation, purely owed to its natural and rugged beauty.
Read More
The beach here is a long stretch of beautiful fine sand and pebble. There is a completely unobstructed view of Limenaria in the distance, particularly of the famous Palataki, and in front of you there is the Aegean Sea, crystal clear with deep blue water, very easy access and excellent facilities. There are both simple and more sophisticated facilities here, a small outdoor beach bar, rooms and apartments for rent, and more recently, a very luxurious hotel, right on the beach itself, to welcome even the most discerning visitor.
We believe that after visiting Trypiti, one could find nowhere better that would make them feel so happy, for making the effort to find this unique, almost hidden gem of Thassos.
---
Location
---
Find a place to stay in Trypiti
Showing 2 of 2